If you're looking for complicated and unsettling mysteries, check out true crime! I recommend a nonfiction YA book about a hate crime with a teen as the victim and a teen as the criminal. Then I suggest a couple fiction reads inspired by real crimes.
On Nov 4, 2013, Sasha, a high school senior, boarded the 57 bus and took a nap while heading home from school. While Sasha napped, Richard and two of his friends also boarded the bus. Sometime on that bus ride third-degree burns were left on 22 percent of Sasha's body and 16-year-old Richard was charged, as an adult, with committing a hate crime.
Slater, a journalist and author, originally covered the crime for the New York Times Magazine. She uses this book to investigate the teens, their backgrounds and the circumstances that left Sasha scarred for life. Slater deep dives into the class divisions of Oakland neighborhoods, limitations of the criminal justice system, and the challenges of sexuality and identity. This book is nonfiction.
Sadie by Courtney Summers
Nineteen-year-old Sadie is angry as she hunts her sister's murderer. She can't continue to live in her tiny Colorado town while Matti's killer is still out there. Sadie goes on the road to find them, unearthing clues and secrets.
The story alternates between Sadie's point of view and the point of view of a true crime podcaster, West McCray, investigating the details of the situation. We get a clear picture of Sadie and Mattie's close bond and their unhappy lives surrounded by drug addiction and alcoholism.
This book is not a story of redemption. It's sad and full of emotion with an ending that, as often occurs in true crime fashion, doesn't tie up into a nice little bow at the end.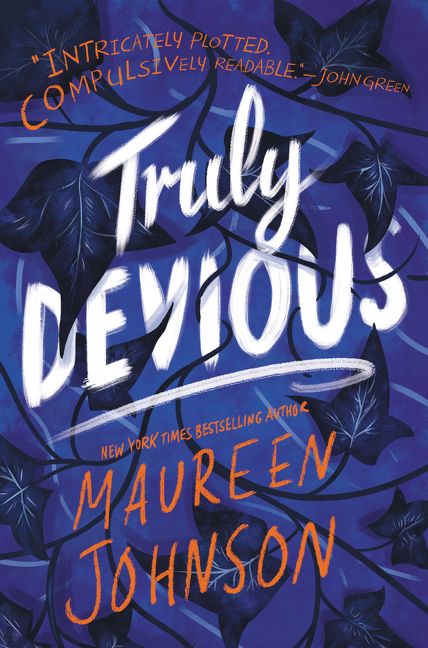 Stevie Bell is an amateur detective, beginning her first year at a private boarding school in Vermont. The school was founded by a wealthy eccentric in the 1930s. It's famous for custom courses of study and a mysterious history involving a kidnapping and murder. Stevie's goal is to solve the case. When a student dies, the stakes are higher than she could have imagined.
The characters in this book are great. They're diverse in a multitude of ways and Stevie herself is relatable and smart. The story alternates between the 1930s and modern times. Truly Devious is perfect for lovers of true crime, puzzles and boarding school settings. It's also the first book in a series.
Here are more books I recommend for all true crime lovers.