Firefighters, Police Officers, Teachers, Health Care Professionals, Construction Workers, and many other local heroes help keep our community going.  Read some stories about everyday heroes and log your time to get awesome prizes!  One fun activity to get your kids writing this week is to drop off a thank you note (and maybe even some cookies!) to a hardworking community hero.
Super Events this Week
Here are a few of the fun events happening this week for school-age kids.  For more information, take a look at the complete schedule of events.  Bonus:  Going to Readapalooza will power up your time tracker by 30 minutes!
Note:  Groups are welcome at all of the events listed below.  If you are bringing a group of 10 or more to Readapalooza, a quick phone call to Kids Library staff a week or more in advance at 580-4565 will help us make sure we have enough materials for everyone.
Tuesday, June 9
Readapalooza:  Melvin Beederman, Superhero:  The Curse of the Bologna Sandwich
10-11 a.m. | Marvin Auditorium 101C | Ages 6-12
 Thursday, June 11
Readapalooza:  The Mighty Miss Malone
10-11 a.m. | Marvin Auditorium 101C | Ages 6-12

Sunday, June 14
READ Dogs
2-3 p.m. | Story Zone | All ages
 Superhero Training Tip of the Week
Today's Superhero Training tip is from Girls on the Run.  Girls on the Run inspires girls to be joyful, healthy and confident using a fun, experience-based curriculum which creatively integrates running.
"These are two of our favorite warm ups:
Bounding (Muscles Worked: Quadriceps, Hamstrings, Gluteals)
Time: 30 Seconds
• Bounding is an explosive skipping movement.
• Start with feet together. Move one leg forward, as if to skip.
• During the hopping phase of the skip, jump as high up and forward as possible and tuck your non-jumping knee into your chest.
• Repeat with the other leg.
Squat Jumps (Muscles Worked: Quadriceps, Hamstrings, Gluteus maximus, Gluteus medius)
Time: 30 Seconds OR 10 Repetitions
• Squat down and touch your fingers to the floor.
• Jump Up!
• Repeat for 30 seconds.
Proper Squat: When doing a squat, pretend there is a book balanced on your head that you do not want to fall off. When going down into the squat to touch the floor, you lead down with your bottom – not your shoulders. Your weight is on the heels of your feet – not your toes. While doing a squat, you can see who or what is in front of you the entire squat.
We also love to help the girls set physical activity and life goals! We ask them to share their lap goals with a teammate or coach and have them track those goals on their own personal goal sheet after running so they can keep track of their individual goals and accomplishments throughout the season. We are always reminding the girls that a goal is something that should be challenging to reach. If they do not reach their goal, they can try again next time."
Each Girls on the Run season culminates in a fun, family-friendly 5K.  Start training now for the fall 5K on November 15- there's nothing quite like trying to outrun a third-grader for motivation!
Featured Digital Item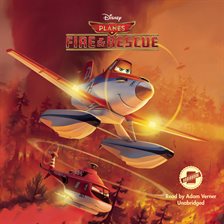 In Planes Fire & Rescue: The Junior Novelization, Dusty's engine fails and ends his racing career, leaving him heartbroken! But he finds new meaning and learns about true heroism as a certified firefighter for the National Park Service.
Books to Read
Find more reading lists and activity ideas on the library's Parents & Kids Pinterest page!
Follow Topeka Library's board Parents and Kids on Pinterest.