Welcome to storytime! Philomena's New Glasses by Brenna Maloney is a cute story about sisters who are learning that being different is okay. This story is a Dolly Parton Imagination Library Story, which means that you can receive this book in the mail. Parents, sign up your child under 5 and they will get one picture book mailed to them each month until their 5th birthday! If you already have the book, you can get it now and read along with me. 
Philomena got new glasses and they really helped her to see clearly. Some people need tools like glasses, hearing aids, or a wheelchair to help them do things more easily. 
Parent Tip
If you notice your child squinting, frequently rubbing their eyes, tilting their head or covering one eye when looking at things, sitting too close to the TV or complaining of headaches frequently it might be time for them to see an eye doctor. If your child needs glasses, getting glasses now will help them succeed at school.  
Here's a video about what to expect at the eye doctor.  
More Fun
Philomena's sisters got glasses even though they didn't need them because they wanted to be like their big sister. Here is a fun craft from Kids Kubby to make an inexpensive pair of sunglasses special and fun even if you don't need glasses to help you see.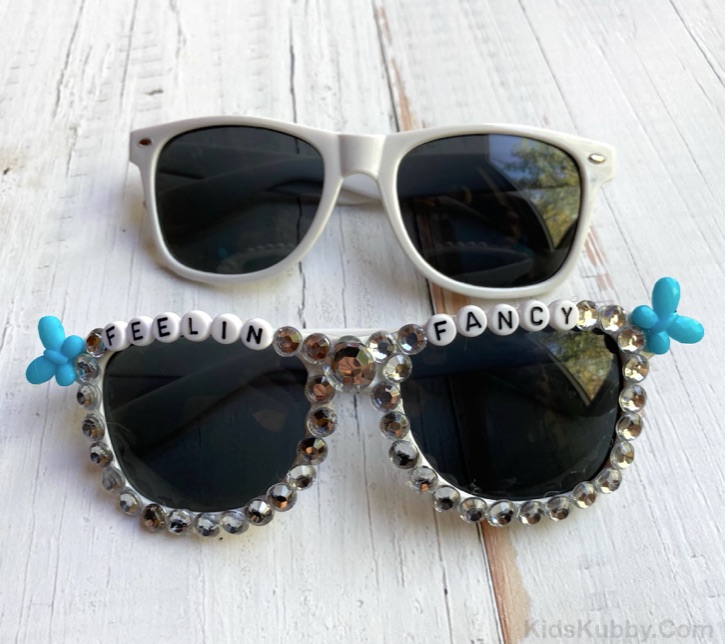 Philomena's sister Audrey kept snacks in her handbag. Here are directions from Pink Stripey Socks for cute holders to keep your own special things. Maybe you want to be able to keep snacks, a book, or a favorite little toy with you.  
Philomena and her two sisters are guinea pigs. Here are some coloring pages of other cute guinea pigs. 
Nora Jean and Audrey decided it's okay to be different, maybe they've heard this fun song celebrating that each of us is special and one of a kind. 
Here are some more fabulous stories about eyesight and glasses.