Welcome to Storytime! Do you ever have trouble settling down to go to sleep? Mortimer has lots of trouble getting himself to sleep in this classic story by Robert Munsch.  
Parent Teaching Tip
A consistent bedtime routine including things like a healthy snack, brushing teeth and a bath gives children structure that helps them develop self-discipline and healthy sleep habits. It can also strengthen your parent child bond and reinforce literacy skills when you include singing and reading a story aloud. 
More Fun
Here are some fun noisy and quiet activities for you.  
Drums are usually loud but this drum that you can make yourself from a tin can with directions from Hands on as We Grow isn't as loud as a real one.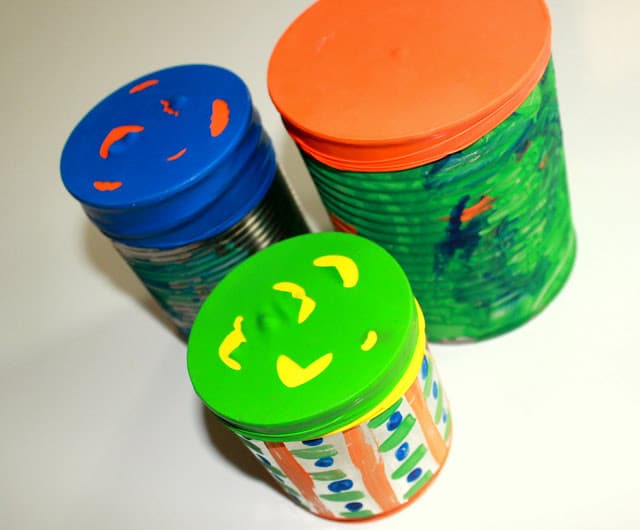 Mortimer's parents, brothers and sisters, and even a couple policemen stomped up the stairs to tell him to be quiet. Here is a fun alphabet stomping game to play as you work on learning the alphabet,  letters in your name or other words. The apple printables provided by Toddler Approved are free.  
See how sound waves work by whispering and talking through these tin can phones you can make yourself.
Kids often enjoy whispering and yelling. Have some fun learning to moderate your voice with this song by Hap Palmer. 
Don't forget to look for these books about loud and quiet at the library.