In celebration of Kansas Reads to Preschoolers, Miss Dawn is reading a fun and popular story to get your kids up and moving – Groovy Joe Ice Cream & Dinosaurs by Eric Litwin. If you have this book, go get it now so you can read along with Dawn. If you don't have this book, stop by the library this week and pick up a free copy for your home library from the Customer Service Desk or Curbside Pickup.  
Parent Tip
Did you notice that I pointed out and read the sign on the truck? Often the first words children recognize are words they see every day in the logos and signs around us. They learn that these letters and words hold meaning. Take time to point out and read the words on signs and labels your children see often. 
 You can add to the fun by making these easy puzzles from empty grocery boxes.
More Fun
Groovy Joe's ice cream must have been delicious, they ate it all. You might want to try making some ice cream yourself using this fun recipe for kids from Leigh Anne Wilkes.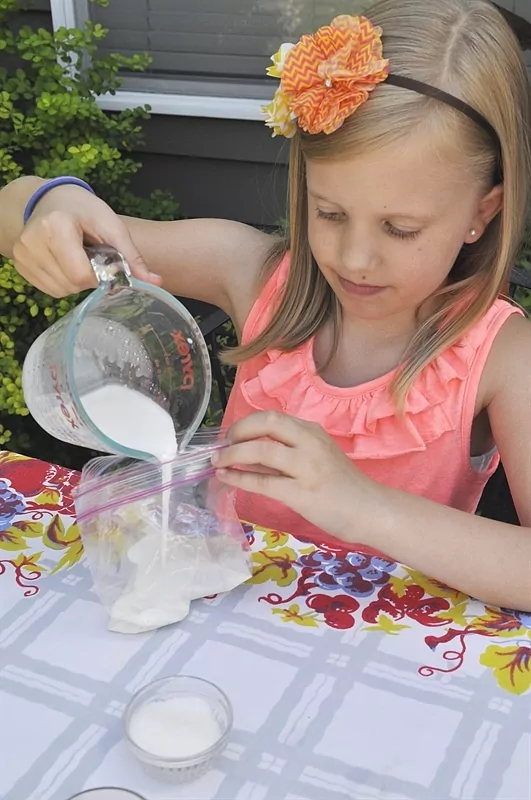 The best part about having ice cream is sharing it. Here is a painting craft all about being a good friend and ice cream of course.  
Now learn and do the Groovy Dance with Eric Litwin!  
These books are full of all kinds of tasty treats