Welcome to Storytime! Today we are reading the book April Foolishness by Teresa Bateman. The children are visiting grandma and grandpa on the first day of April and they try to play joke on grandpa. Let's see if they succeed.
Parent Tip
This book provides plenty of things to laugh at. Did you know that laughing together is a way to connect with your child? A good sense of humor can make kids smarter, healthier and better able to cope with challenges. Your preschooler is more likely to find humor in a picture with something out of whack like a truck with square wheels, a pig on someone's head, or a cow wearing sunglasses. Laugh together when these silly funny moments happen in the books you read!
Find more tips on building a kid's sense of humor and the benefits of humor.
More Fun
Make these silly glasses for your April Fools fun. I found them at Crayola.com.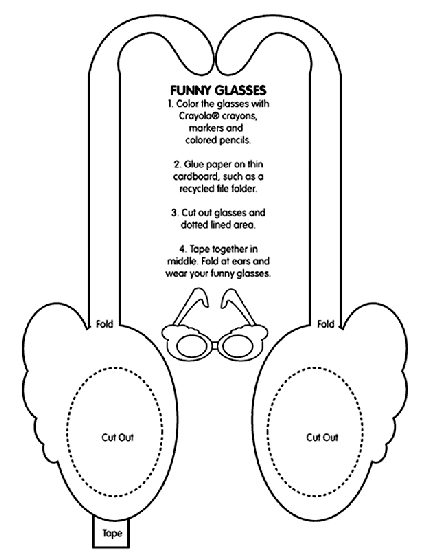 Here are some funny knock knock jokes to share.
This song will keep them laughing.
Imagine if you had a pig on your head!
Hope You enjoyed Storytime and we will see you next time!